The 2019 brokered patent market from the buyer and seller perspective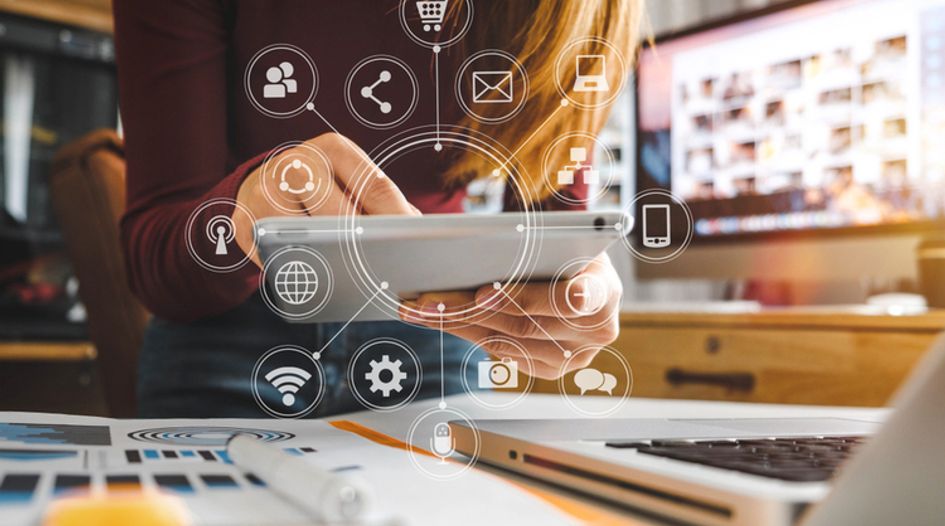 In the upcoming issue of IAM we publish the 2019 Richardson Oliver Insights survey of the brokered patent market in the US. In advance of this, Kent Richardson, Erik Oliver and Michael Costa provide a taster of what the piece will contain
As ever, there is good news and bad news for the brokered patent market. Overall, asking prices are up from last year, exceeding even the 2017 numbers. However, the size of the market is down and for those on the inside of corporations, it looks as if assertion activity from NPEs may be on the rise.
As the market matures, the way that buyers and sellers transact is shifting to more private deals. To adjust to this, it is now more crucial than ever that buyers have a system in place to manage the pipeline of deals for sale. Due in part to this shift towards private sales, the brokered market has shrunk by nearly every metric: the number of deals listed, assets listed and deals sold, and even our estimate of the number of full-time brokers. When it comes to specific litigation needs, buyers are focusing on direct, private deals, while for risk removal, they appear to be looking at lower-cost direct auctions.
After eight years of tracking the patent market we now follow more than 195,000 assets across more than 8,100 deals. When analysing a deal for a potential purchase, it is possible to normalise deals across specific variables, create comparable groupings and enter negotiations armed with more accurate information. This is why we started tracking the patent market.
Sellers
As a buyer, tracking the behaviours of sellers – both in aggregate and individually – enables you to operationalise your buying activities. Knowing who is willing to sell and the type of assets not only allows you to review their listings faster, but also provides the opportunity to make a direct approach for a private deal. This is especially true for repeat sellers, who account for 48% of the transactions of packages in calendar years 2018 and 2019. Keeping track of a seller's listings, package sizes and asking prices can also help in negotiations, as you know their negotiation parameters before you sit down at the table.
Similarly, if you are a seller, it is important to get the word out that you are selling. Working with brokers and listing packages on your website, through the IAM Market and via targeted email blasts will help to attract buyers to you, rather than you having to spend time and effort to find them.
For an analysis of current sellers and buyers, we looked at all of the packages that sold between 1st January 2018 and 31st May 2019 (assignments were last checked on 5th August 2019), regardless of their listing date. Operating companies continue to be the primary source of transactions – unsurprisingly, considering that those companies file the majority of patents – and were the sellers in 63% of transactions. This is only a slight drop from 67% to 66% in the previous two papers. Last year's analysis had 23 repeat sellers accounting for 41% of the sold packages; this year, 22 repeat sellers account for 47%.
An operating company that is buying to mitigate risk may want to monitor sellers in order to determine who is starting to sell before they fully ramp up their sales programme. Ask yourself: "How can I mitigate the risk of these patents without purchasing them?" Taking an early licence to a seller's portfolio may be significantly less expensive than taking a licence after the assets have sold. In addition, solutions such as the License on Transfer (LOT) Network may help to mitigate NPE risk across companies that currently have no intention of selling assets.
Buyers
It is just as important for sellers to track buyers. While it is less obvious that buyers should also be tracking other buyers, doing so can give you a competitive advantage, as you will know whether any of your competitors or other operating companies of concern are actively buying in the market.
The percentage of packages purchased by NPEs has increased every year since 2016. This is not an anomaly; it is a trend. We may be on the cusp of a new wave of NPE activity. Not only are NPEs buying the plurality of 2018 and 2019 sold deals at 48%, they are also creeping up on the majority. Operating companies should revisit their risk models with a focus on smaller litigations from multiple entities in addition to larger NPEs.
Defensive aggregator purchases, on the other hand, are lagging behind. Defensive aggregator buying dropped to 12%, down from 19% last year. Operating companies have remained consistent in their buying share at 39%.
Throughout 2018 and 2019, 124 buyers purchased 227 packages, and 30 buyers purchased multiple packages (see Table 6). Last year's analysis had 30 repeat buyers accounting for 59% of the packages purchased; this year is exactly the same. As with all our analysis, the buyer and seller analysis includes only the brokered patent market and does not include private purchases or the sales of Provenance IP Group.
Tools and processes used to analyse the data
As the brokered patent market has matured, access to data has increased. However, the landscape remains fairly opaque. Therefore, our analysis pulls data from many sources, combining this with a proprietary set of tools that we have designed in-house.
These data sources include our proprietary patent package database, the USPTO patent data (Public-Pair), the USPTO assignment database, Cipher, Derwent Innovation, PatSnap and litigation data from DocketNavigator.
This data is then combined on both a per-patent and per-package basis, using tools that we have developed over the past five years. The result is a proprietary database of hundreds of thousands of records across nearly 500 fields. These tools are programmed in SQL, R, Ruby, AppleScript and VBA using ODBC to retrieve up-to-the-minute live data from our database. We also use business intelligence tools such as Tableau and continue to expand our capabilities to sort, sift and visualise the data.
In addition, we internally track asking prices, bidding dates and clients' specific diligence decisions, and maintain a list of unique entities that are buying and selling with standardised names. We even classify these entities by entity type, which means that we have our own internal list of companies that we believe to be NPEs. Although this process is quite time consuming, using real data to back up our conclusion is the best way to provide accurate analyses to our clients and lower the barrier to entry for companies joining the market.
The full Richardson Oliver Insights 2019 survey of the brokered patent market runs in issue 98 of IAM, which will be available online to subscribers shortly