What every SEP owner and licensee needs to know about the Unwired Planet decision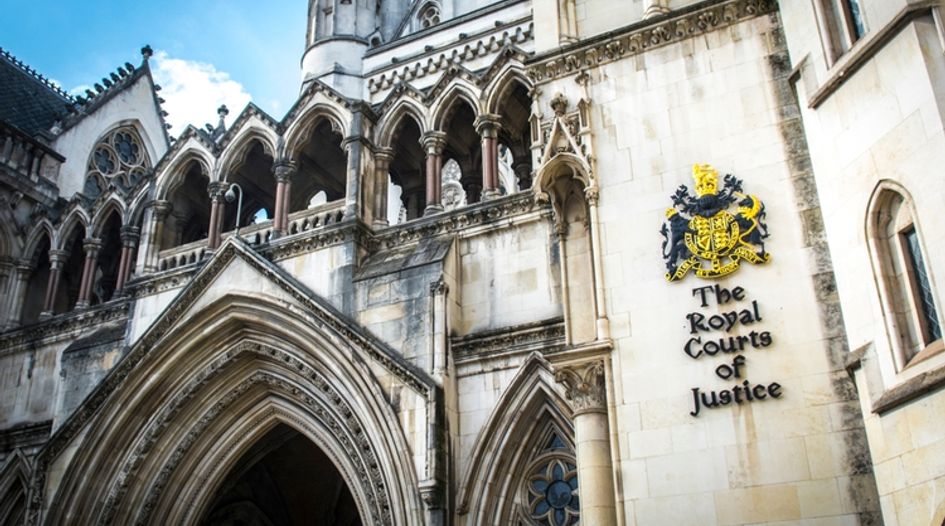 On 23rd October 2018, the Court of Appeal in London gave its judgment in Unwired Planet v Huawei.  In a detailed 291-paragraph ruling, the court dismissed Huawei's appeal and Unwired Planet's (UP) cross-appeal, upholding Mr Justice Birss's first instance decision on all substantive points except one.
Background
UP's business is patent licensing.  In 2013 it acquired over 2,000 SEPs from Ericsson and just over a year later sued Huawei and others in the English High Court for patent infringement.  As well as contending that UP's SEPs were neither valid nor infringed, Huawei raised defences and counterclaims based on UP's alleged failure to offer a licence on fair, reasonable and non-discriminatory (FRAND) terms.
A seven-week FRAND trial took place at the end of 2016.  Birss J's judgment was the first in which a full FRAND determination was carried out for a portfolio of SEPs.  Birss J held that a FRAND licence between these parties would be global - and set its terms.  As Huawei had consistently refused to take a global licence from UP, Birss J issued an injunction covering the UK. If Huawei entered into a licence on the terms set by the court, he stated, the injunction would be lifted. The injunction was stayed pending Huawei's appeal, which focused on three main issues:
Was it correct that only a global licence was FRAND and that UP was entitled to insist upon it?
Was it correct that UP had not breached the 'non-discrimination' limb of its FRAND obligation by offering more favourable terms to Samsung than to Huawei?
Was it correct to apply a flexible approach to the framework established by the CJEU in Huawei v ZTE?
Global licensing
The Court of Appeal held that a global licence can in principle be FRAND and that UP was justified in offering a global licence in this case.  The court emphasised that ETSI standards are international in scope; that global licensing conforms to normal industry practice; and that country-by-country licensing gives rise to significant inefficiencies.  It also dismissed Huawei's arguments that Birss J's approach lost sight of the territorial nature of patents and of patent proceedings, and paid insufficient heed to the principle of comity. 
In the court's analysis, Birss J had simply determined the terms of the licence that UP was required to offer to Huawei pursuant to its FRAND undertaking. It was up to Huawei whether to accept the licence.  If it did not, the normal remedy for unlicensed use of valid and infringed UK patents would be appropriate, namely an injunction with the same territorial scope as the patents.  Although the licence envisaged payment of royalties for UP's whole portfolio of SEPs, a royalty adjustment mechanism could take account of successful patent validity and essentiality challenges, including in other jurisdictions.
The Court of Appeal disagreed with Birss J on one point: it was not convinced that there can be only one set of FRAND terms in any set of circumstances.  In the court's opinion, Birss J's approach sat uneasily with the complexities of licensing negotiations.  While a court or arbitrator will typically declare one set of terms as FRAND, the Court of Appeal concluded that if two (or more) sets of terms are FRAND, it is open to the SEP holder to choose which set of terms it prefers.
The 'ND' limb of FRAND
Birss J had held that the non-discrimination limb of FRAND is not 'hard-edged'.  In other words, an implementer cannot demand a lower rate than the benchmark fair and reasonable rate just because that lower rate has been given to a different but similarly situated licensee. 
The Court of Appeal agreed that the 'ND' limb of FRAND was not hard-edged, and that the licence on offer to Huawei was at the benchmark rate and, therefore, on non-discriminatory terms.  Noting that differential pricing is not objectionable in itself, the court held that an effects-based approach to non-discrimination is appropriate. A hard-edged approach would be excessively strict, potentially compelling the SEP holder to accept compensation below the value of the licensed technology.
The court also observed that this would be tantamount to reinserting a 'most favoured licensee' clause into the FRAND undertaking.  That had been considered and rejected by ETSI.
The Huawei v ZTE negotiation framework
The Court of Appeal upheld Birss J's interpretation of the requirements in Huawei v ZTE, and agreed that UP had not abused a dominant position.  Echoing Birss J's pragmatic view, the court found only one part of the Huawei v ZTE framework to be mandatory: the SEP owner's obligation to notify the implementer before starting litigation (precisely what notice must be given will depend on the circumstances of the case). 
The remainder of the framework simply provides a 'safe harbour' – the SEP owner may deviate from it, but in doing so risks infringing Article 102 of the Treaty on the Functioning of the European Union (dealing with the abuse of a dominant market position) and being unable to obtain an injunction. 
Without expressing a concluded view, the court also indicated that it might have been inappropriate to refuse an injunction once infringement, validity and FRAND had been tried. The court felt there was "considerable force" in Birss J's observation that a refusal of an injunction in 2017 – three years after the start of proceedings – would have been disproportionate.
Implications
The judgment is generally good news for SEP owners, who will see the UK as attractive for FRAND litigation. It gives SEP owners a means of resolving global disputes where the implementer has sufficient UK sales to want to stay in the UK market.  The ruling on non-discrimination suggests that SEP owners can offer bespoke deals without breaching the ND aspect of FRAND.  And, in holding that only one part of the Huawei v ZTE framework is mandatory, the judgement allows flexibility in   negotiations.
While the judgment is favourable to SEP owners, it still gives implementers some protection, making clear, for example, that SEP owners risk breaching competition law if they seek excessive royalties or stray too far outside the Huawei v ZTE framework.  Furthermore, the judgment does not mean that every future court-determined licence will necessarily be global.  The Unwired Planet case turned on its facts, including the nature and scope of UP's portfolio and of Huawei's sales and manufacturing footprint. 
It is worth noting that the Court of Appeal will hear another appeal later this year on a jurisdiction challenge by Huawei and ZTE against Conversant. That will require the court to consider the characterisation of claims seeking relief in the form of a global FRAND licence, and to assess whether England is necessarily the appropriate forum for such claims.  Recent guidelines issued by the courts of Guangdong – an important tech centre in China – suggest that global FRAND disputes may also find a home in other jurisdictions.
The judgment is unlikely to be the final word on FRAND: Huawei has already indicated that it may seek permission to appeal to the Supreme Court; and the Unwired Planet case did not deal with all of the issues that can arise in SEP disputes. For instance, one controversy is whether the FRAND obligation allows SEP holders to refuse to license component manufacturers because of their position in the supply chain. Other cases – such as FTC v Qualcomm in the US – may have to grapple with it. 
Finally, the Court of Appeal was not asked to review the specifics of the FRAND licence settled by Birss J.  Those terms have, however, been criticised (see, for example, Mark Anderson, 'How to draft a licence agreement that is fair, reasonable and non-discriminatory: a ten-point plan', Journal of Intellectual Property Law & Practice, Volume 13, Issue 5, 1 May 2018, pp. 377–392).  Given the Court of Appeal's ruling that there may be more than one set of FRAND terms in a given set of circumstances, future cases may involve significant disputes over the appropriate drafting of a FRAND licence. 
The determination of FRAND rates is also likely to remain a key battleground, particularly as we move towards 5G.  The method employed by Birss J (and implicitly endorsed by the Court of Appeal) in Unwired Planet relied heavily on comparable licences.  But if a court or tribunal is asked to set a FRAND rate for a 5G SEP licence, there may be few comparable licences available.  Parties and courts may therefore have to think of other ways to value 5G SEPs, at least when 5G is in its infancy.
Pat Treacy is a Partner, and Edwin Bond is an Associate, in the Competition team at Bristows LLP. Bristows LLP acts for clients in various FRAND matters and acted for Samsung and for Google at first instance in the Unwired Planet case. The views expressed in this article are personal and are not attributable to either Bristows LLP or its clients