Breaking – Apple and Qualcomm agree settlement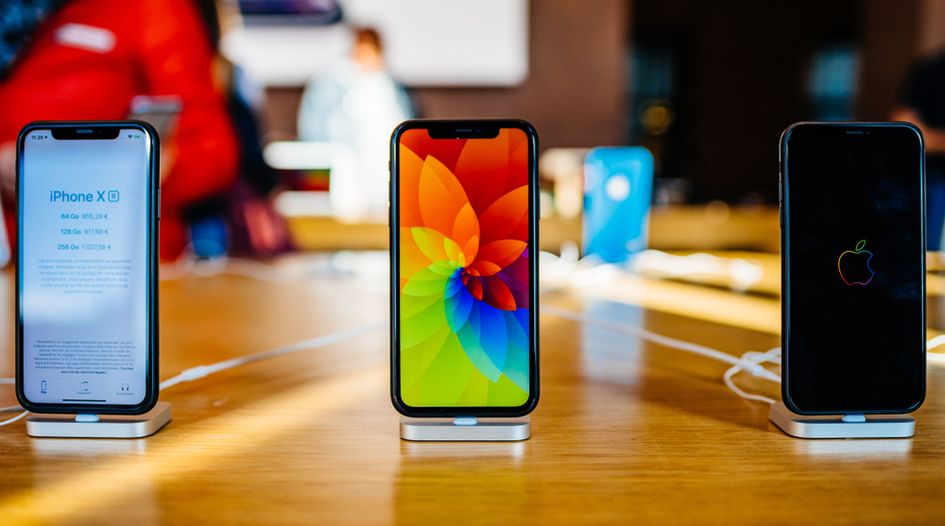 The sprawling patent licensing dispute between Qualcomm and Apple, with its latest chapter unfolding this week in a San Diego courtroom, settled today when the pair announced that they have agreed to drop all litigation.
The fight between the two companies began in early 2017 when Apple brought a lawsuit over Qualcomm's licensing practices shortly after the Federal Trade Commission (FTC) had also announced that it was taking action against the giant chipmaker. With the San Diego-based business counter-suing Apple for patent infringement in various jurisidictions and facing an avalanche of inter partes reviews against its grants at the Patent Trial and Appeal Board (PTAB) the dispute quickly become reminiscent of the global patent battles of the height of the smartphone wars.
According to a statement that confirmed the news, the two companies have reached a six-year global patent licence agreement, which is effective as of 1st April this year. It includes a two-year option to extend. The deal also involves a payment from Apple to Qualcomm and a multiyear chipset supply agreement. The statement from the pair included plenty of congratulatory comments on each company's tech prowess which is notable given the enmity that has reportedly been brewing between them.    
The news broke as Evan Chesler, Qualcomm's counsel from Cravath Swaine & Moore, was still in the midst of his opening statement in San Diego. The trial was due to feature some particularly high-profile witnesses, including Apple CEO Tim Cook. He will now be saved the rigours of cross examination, much as Larry Page was in the 2018 case between Waymo and Uber which settled before the Google co-founder was due to testify.
The markets were quick to react to the announcement. They gave Qualcomm its best day since 1999 as it rose more than 20% on the back of the news, according to CNBC. Apple barely budged - but, then, this dispute was always more of an existential treat to the chipmaker, which makes a huge chunk of its profits from its licensing arm.
The deal means that Apple may now get Qualcomm 5G chipsets into its phones - something that has become even more important since the news broke a few hours after the settlement that its main modem chip supplier, Intel, has decided to get out of the 5G phone business. Whether this decision was down to the deal between Qualcomm and Apple remains to be seen, though it is worth noting that there has been speculation for some time that Intel was struggling to get its technology ready for the roll-out of the next generation of wireless tech. With Samsung and Huawei both licensed by Qualcomm and in the process of launching 5G devices, it could just be that Apple could not afford to be held back.
Qualcomm is still awaiting for a decision in the FTC case that it is also fighting, but today's news means that it now has Apple, Samsung and Huawei – thanks to a January deal – under licence, as well as every other major Chinese mobile manufacturer. We'll have to wait for more details on the settlement with the iPhone maker, but having the giants of the device-making world now under contract and for considerable periods of time is a considerable plus for a licensing operation that has come under unprecedented scrutiny by rivals and regulators in recent years.
Certainty is not an asset that Qualcomm has enjoyed a great deal of over the last few years. Now the company and its investors are getting some - and just in time for the 5G revolution. It could just be that 16th April 2019 comes to be regarded as one of the most important dates in the San Diego chipmakers' history.