Auto industry demands a fresh SEP/FRAND focus in 2023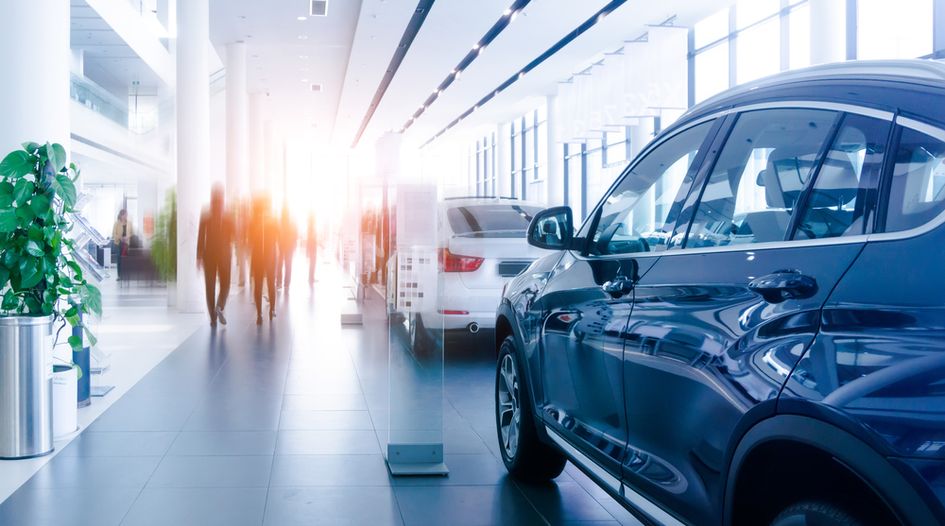 While many panel discussions covered issues similar to 2021, conversations in 2022 mostly related to industries where standards subject to SEPs were implemented (eg, smartphones, 5G licences, automotive, energy, home appliances and IoT). As these matters continues to evolve, it is crucial to keep up with the key takeaways from these ongoing discussions.
This is the second part of a look-back at the key topics that dominated SEP/FRAND discussions in 2022 – the first part can be found here.
SEP value: how do we measure patent value?
Overall, the industry agrees that simple patent counting is insufficient to identify patent value. Experts in many conferences throughout 2022 described multiple instances of inaccuracies due to inflating numbers of patent filings. They debated about how journalists, policy makers, judges or informed citizens should make sense of patent leadership claims and see beyond the headlines where the reality is much more complex. Experts and business analysts are employing various methodologies to dissect Big Data and make sense of it, and while there are many while different approaches to measuring patent value, no one method is perfect. However, data does provide an indication (or at least guidance) that can be the basis of an analysis. Any data analysis must be reviewed so as to exclude systematic bias. 
Industry: dispute and resolution in the auto industry
Implementation of potentially large numbers of SEP-encumbered standards in a single product is no longer limited to traditional telecommunication industries. The auto space is one of the first sectors to rely on IoT technologies. Interconnectivity across multiple vehicle parts and units relies on the specification of technology standards such as 4G or 5G, WiFi, video compression (HEVC/VVC), digital video broadcasting and near-field communication (NFC) or wireless charging Qi, to name a few.
The already significant number of standards implemented in vehicles is bound to increase. Most market experts predict dramatic changes in the auto industry because of shifting consumer preferences, new business models and emerging markets. The sector is also poised to be affected by upcoming regulations on sustainability, environmental impact and security issues. These forces may further exacerbate disruptive technology trends, including driverless vehicles, electrification and interconnectivity. Consequently, the share of connected vehicles among new car sales is rapidly increasing and new cars are implementing a wider range of connectivity features.
Original equipment manufacturer (OEM) vehicle makers have the buying power to push responsibility for patent licensing largely onto their suppliers. Such power is so significant that most suppliers include indemnification provisions in their contracts. In other words, while suppliers may not have yet had a licence agreement with SEP owners, connectivity technology coming from automotive suppliers that supports 3G, 4G and 5G standards, for example, was previously contractually indemnified. However, in the telecommunications world, SEP licensing targets the OEM level and not the supplier level. For instance, patent platform Avanci, which covers the portfolios of many SEP owners, offers a licence to OEM vehicle makers only.
A battle of where to license in the value chain was fought in US courts between automotive supplier Continental, and Avanci and Nokia. Much of the heat dissipated from the dispute when Daimler opted to take a licence from Avanci. A flood of other OEM car makers followed – by summer of 2022, almost all major car makers (except for Chinese ones) had an Avanci licence. According to the Avanci website, more than 80 auto brands with a total of 100 million licensed connected vehicles were under the Avanci licence and more than 50 patent owners participated as licensors.
Risks: implementing standards subject to SEPs
SEP-related global royalty income was estimated at over $20 billion in 2022. This will likely increase in the coming years as standards subject to SEPs are implemented widely across industries. Consequently, most SEP holders will actively monetise and enforce their SEP portfolios. But what is a reasonable royalty for a SEP portfolio? How should standards implementers and SEP holders navigate the risks of SEP licensing and SEP litigation?
Since there is no public information about SEP essentiality, conducting claim charts is a manual, expensive and time-consuming exercise. Many conferences in 2022 discussed how the lack of SEP claim-chart data creates risks for companies in the industry. At the time of standards adoption, it is often unknown how much implementers will have to pay in royalties.
Licensing takes place on different levels in the value chain and especially with the implementation of standards subject to new industry verticals, it is still unknown where in the value chain standards implementers need to pay the SEP licence. Litigation is always a risk in any industry where patents matter, but for widely adopted standards subject to SEPs, it may be a much bigger threat due to the lack of invent around options. This risk is especially high for SMEs.
IoT use cases where other standards compete and how standard adoption differs across industry verticals was also a topic of discussion in conferences last year. Some advances of the latest standards generations (eg, increased bandwidth, reduced latency or higher resolutions quality) are insignificant for connectivity of simpler IoT devices that simply send a signal every hour, without video or heavy data streams. The big question that was posed was: must 4G and 5G SEP licensing and associated risks consider competition with standards much less subject to SEP licensing or litigation, such as Bluetooth, DECT NR+ or other mesh networks?
IP professionals as well as directors in standards development should bear in mind some key considerations:
future technologies that enable connectivity will increasingly rely on patented technology standards (eg, 4G/5G, WiFi, VVC, NFC and others);
while the market for IoT standards is fairly new, it is time to think about what businesses will need in two, five and 10 years' time, as well as what patent portfolios will require to support this;
not all declared patents are essential and not all essential patents are declared – patent declaration data needs refinement, filtering and SEP determination; and
it may not always be feasible for subject matter experts to determine SEP essentiality at scale; AI-based SEP prediction models solve time and budgetary constraints.
---
This is an Insight article, written by a selected partner as part of IAM's co-published content. Read more on Insight
Copyright © Law Business ResearchCompany Number: 03281866 VAT: GB 160 7529 10