Apple, Alibaba and Uni-President Enterprise among top filers for green marks in Taiwan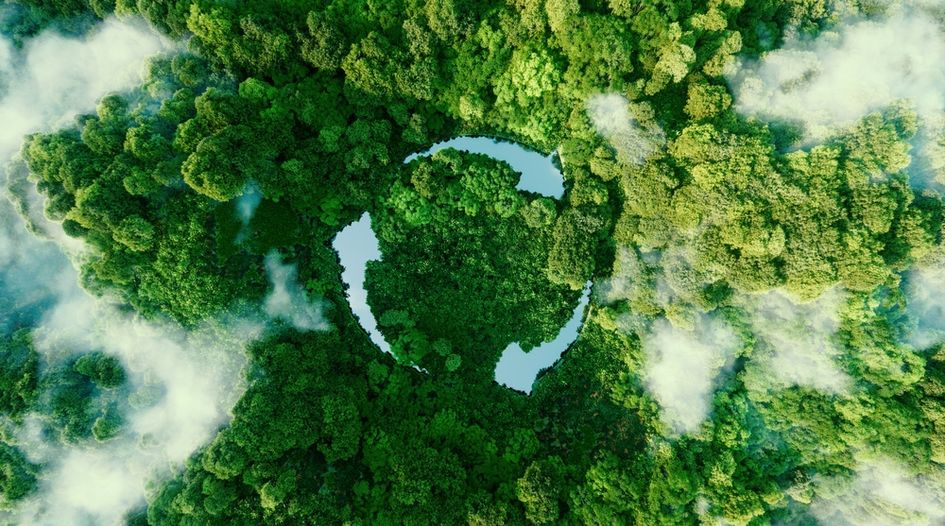 The Taiwan IP Office (TIPO) has released an analysis report on the country's sustainable sector from the past decade. The number of applications for so-called 'green' trademarks accounted for approximately 15% of the total number of applications in the past 10 years and increased year on year, which suggests that the IP industry, and business in general, is paying more and more attention to green trademark strategies.
A 'green trademark' refers to specific, service and certification marks that represent environmentally friendly products, services or practices. The purpose of green trademarks is mainly to inform consumers about such goods, services or technologies' eco-friendly nature. A trademark is not only a sign to identify the source of goods or services, but is also an indicator of market and economic trends. As the world is generally committed to becoming more sustainable, many famous corporate brands are striving to reduce carbon emissions, and trademarks play a key role in this push towards net-zero.
Referring to the EUIPO's EU Green Trademark study, TIPO screened and sorted nine categories, including:
energy products;
transportation;
energy saving;
reuse/recycling;
pollution control;
waste management;
agriculture;
environmental awareness; and
climate change.
It also outlined 35 sub-categories of green commodities based on the Nice Classification. The report further analyses the proportion of green trademark applications in each category.
TIPO
Of the nine 'green products' categories, the top three are: energy saving (31.48%), pollution control (27.79%) and energy products (20.86), which account for more than 80% of the total number of green trademark applications. It would seem that industrial trademark strategies are based on these three major areas.
In addition, Uni-President Enterprise, Apple and Alibaba Group have consistently appeared in the lists of the top three applicants for many categories, indicating that these are the main enterprises applying for green trademarks in Taiwan.
Based on the statistics reflecting green mark applicants' nationalities, Taiwanese applicants rank first in the number of applications, followed by China, Japan and the United States. China has made outstanding achievements in transportation, energy saving, pollution control and waste management, Japan ranks among the top three in all categories – except energy saving and climate change – and the United States has performed well in energy products, energy saving, reuse/recycling, environmental awareness and climate change.
While green trademarks can attract the attention of consumers, they can also demonstrate the sustainable value of corporations. The TIPO analysis report provides business operators with a reference for responding to international climate change and net-zero emission strategies. TIPO also recommends that businesses implement green trademark strategies as soon as possible to take full advantage of their benefits and market opportunities.
---
This is an Insight article, written by a selected partner as part of IAM's co-published content. Read more on Insight
Copyright © Law Business ResearchCompany Number: 03281866 VAT: GB 160 7529 10