Ant Group and Qualcomm to headline IPBC China next week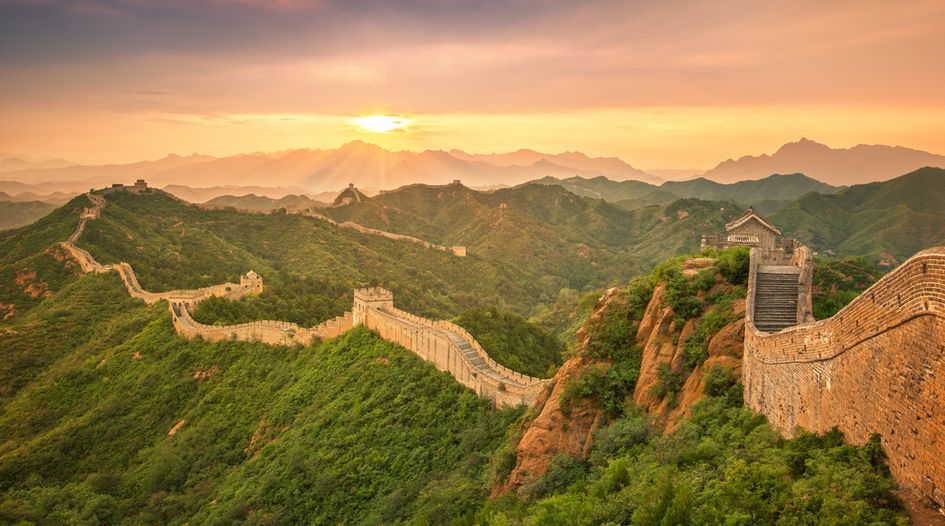 Two-day virtual meeting will tackle themes relevant to both Chinese companies seeking to go global and international firms measuring up opportunities in the country's fast-growing IP market
IPBC China 2021 is just around the corner, with the two-day programme kicking off next Monday, 6 December.
It has remained a huge logistical challenge for international business travellers to visit China and for Chinese business representatives to travel abroad throughout the pandemic, and it looks likely to stay that way with the emergence of the omicron variant of covid-19.
But that doesn't necessarily make China any less important of a market for IP-based businesses, as it still represents a key driver of growth in the global patent system. Neither has it dampened the country's hunger to lead in areas like international standards development.
That makes online summits like IPBC China, which will be held next week via Zoom, a key opportunity for connection between the Chinese and international IP communities. Registration is free for all legal and corporate IP professionals.
Day One, on Monday 6 December, will take place in the morning time locally, presenting an opportunity for participants from the US West Coast to take part. And Day Two, on Tuesday 7 December, will take place in China's afternoon, which will allow for a focus on Europe that will include a briefing on key upcoming developments including the UPC.
Headlining the agenda are top IP executives from two companies that have great success stories to tell about IP value creation in China's burgeoning tech and IP ecosystem.
Ant Group emerged from the hotbed of innovation that is the ecommerce and payments space in China. A spin-off from Alibaba, it has established itself as the leading patent holder for blockchain technologies not just in its home country but worldwide, and it is deploying those same technologies for IP-specific uses including IP transactions and rights enforcement. The company's vice president and chief IP and litigation counsel Benjamin Bai will deliver the opening keynote on Day One of IPBC China.
In terms of multinational tech companies, it is hard to think of one that has had a better track record of IP value creation in China than Qualcomm. Thought the market is routinely described as a notoriously difficult one for patent licensors, the San Diego-based company has leveraged its close relationships in the country to secure royalty agreements with the most important Chinese players in the mobile space – bolstering a revenue stream that is crucial to Qualcomm's business. Senior vice president and general manager John Han will be opening Day Two of IPBC China with a keynote address.
Keynotes from Bai and Han are just the start of conversations on IP value creation in China that we'll be having next week. Legal and corporate IP professionals can register for free at the link.