Amended rules provide clarity for intermediaries on online gaming in India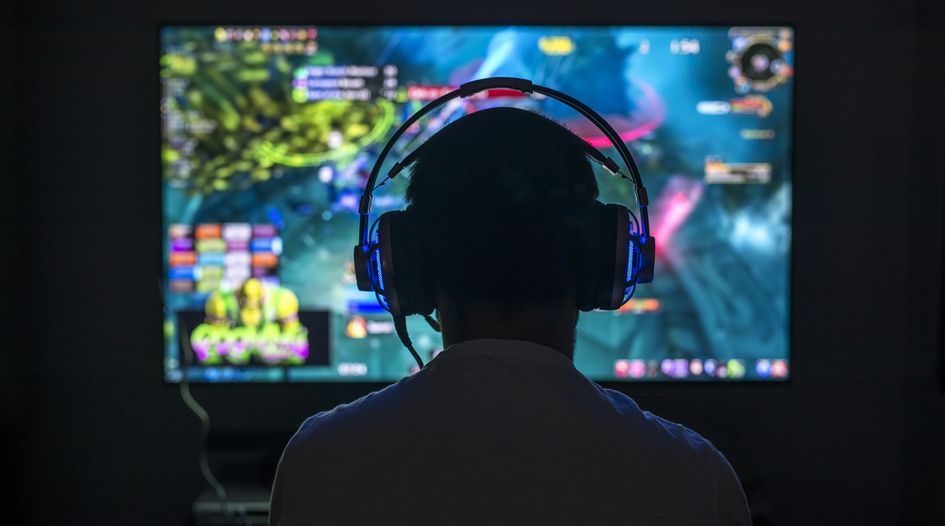 Amendments to the Information Technology (Intermediary Guidelines and Digital Media Ethics Code) Amendment Rules 2021 have now been published, giving final shape to several aspects of the new online gaming regime. The amended rules permit online real money games but emphasise that there must not be any wagering on the outcome of any game.
Online gaming has been on the rise in India and as a result has attracted the attention of regulators and courts alike. Indian laws prohibit gambling but, until recently, there was no specific legislation regulating online gaming involving monetary winnings. While many states have enacted local regulations, which have been enforced by local courts, policy on this subject has not been consistent across the country. In an attempt to bring uniformity, the central government published draft rules to govern online gaming earlier this year.
Now the amended rules establish a co-regulatory framework between the Ministry of Electronics and Information Technology and registered self-regulatory bodies (SRBs) – largely leaving the industry to self-regulate. SRBs, which must be approved by the ministry, will include representatives of the online gaming industry and be governed by a board consisting of directors that have no conflicts of interest and that are at an arm's length' from its members. SRBs are also responsible for verifying that an online game does not involve wagering on any outcome and that an intermediary and its game(s) both comply with the law. Further, SRBs are required to set up a framework to ensure:
safeguards against user harm, including psychological harm;
measures to safeguard through parental/access controls;
age-rating mechanisms; and
measures to safeguard users against the risk of gaming addiction.

They are also required to publish and maintain on their website an updated list of all permissible real money games and to have in place a grievance redressal mechanism.
The amended rules will come into force three months after the ministry designates at least three SRBs.
Responsibilities of online gaming intermediaries
The following applies to all intermediaries, such as the Play Store and App Store:
Intermediaries are prohibited from hosting, publishing or sharing any online game that can cause the user harm or that has not been verified as a permissible online game by an SRB.
Intermediaries must not advertise/promote on their platform any online game that is not a permissible online game, according to an SRB.
Intermediaries are responsible for affixing a verification mark issued by an SRB for online games involving real money.
Intermediaries are required to inform users of the policy for withdrawal or refund of deposit, manner of determination and distribution of winnings and fees and other charges payable.
Intermediaries are required to set up a robust grievance redressal mechanism, as per prescribed norms. For instance:

the grievance officer must acknowledge a complaint within 24 hours and resolve it within 15 days from the date of its receipt; and
persons aggrieved by decisions/inaction of the grievance officer, may appeal to a grievance appellate committee established by the central government.

Intermediaries are required to obtain know-your-customer details of their users.
Intermediaries are prohibited from allowing credit or enabling finance facilities to users for the purposes of playing online games involving real money.
Wagering on the outcomes of games
One criteria for the verification of online real money games is that such game "does not involve wagering on any outcome"; however, there is no further definition for the latter expression. According to the Merriam-Website dictionary, a 'wager' is "something (such as a sum of money) risked on an uncertain event". In this context, it is crucial to bear in mind that while addressing the ban on gambling, courts in India have developed a distinction between 'games of skill' and 'games of chance' – upholding the former as permissible and the latter as prohibited.
Betting on horse racing, for instance, has been classified as a game of skill by the Indian Supreme Court and such bets are deemed legal. The logic is that betting on the winning performance of a horse involves skill and analysis. Fantasy games, such as fantasy cricket, that involve wagering on outcomes (ie, the athletes' performances in matches) have also been held to be games of skill by various high courts. It thus appears that the amended rules may have missed an opportunity to clarify the distinction between games of skill and chance. In addition, the use of the word 'wager' instead of 'gambling' has not helped matters.
Another ambiguity is that the amended rules do not replace state anti-gambling laws. Hence, state action will continue – an aspect on which the gaming industry has sought clarity and asked for answers on how operators would be safeguarded from state action. There are also reports of the State of Tamil Nadu preparing to enact laws to prohibit skill-based gaming, notwithstanding the amended rules.
Next steps
The amended rules aim to govern online gaming with a light regulatory touch to be exercised mainly by SRBs. They should introduce uniformity in compliance, however, given that India's gaming market is expected to grow from $2.8 billion in 2022 to $5 billion in 2025, ambiguities in the law should be swiftly addressed.
---
This is an Insight article, written by a selected partner as part of IAM's co-published content. Read more on Insight
Copyright © Law Business ResearchCompany Number: 03281866 VAT: GB 160 7529 10