AI can super-charge private practice work – but experts warn that there are still considerable risks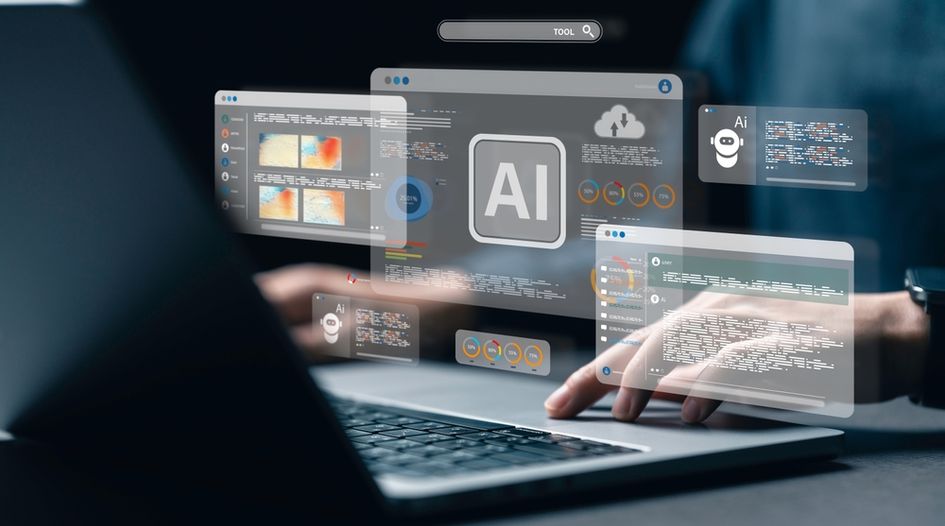 AI is the hot topic at the forefront of many debates around the world – from whether it can be recognised as an inventor to whether it can revolutionise the very concept of work. For many legal experts, including several featured in this year's IAM Global Leaders – IAM's annual opportunity to showcase the world's patent elite – it is enhancing the way in which they are able to carry out and deliver top-quality services for clients, particularly where efficiency is concerned.
However, the risks and unprecedented nature of AI evolution are also making waves in the patent world. Some of our global leaders are trying to avoid incorporating it into their practice altogether, while others express deep concerns about AI's capabilities when it comes to infringement.
AI enhances efficiency
For David Solomon of De Penning & De Penning, AI tools are simply a natural development of the firm's current practice. "It has helped us to ensure customer-centric and cost-effective solutions for our clients," he reports, indicating that such technology acts as more of a cherry on top rather than a core ingredient, supplementing and complementing the firm's existing practice. He expects that "effective usage" will "result in a positive impact" for both employees and clients.
"The development of AI tools has been quite helpful in preparing translations and formality of documents, as well as patent searches and preliminary analyses," Rich IP's Russell Horng agrees.
China Science Patent & Trademark Agent's Wei Zhao firmly believes in AI's power to transform private practice. "The integration of AI tools into the industry will enrich the content and improve the quality and management of our practice," he insists. "AI tools are conducive to improving efficiency, especially in documentation processes."
Jeffrey Whittle of Womble Bond Dickinson is similarly optimistic about how these technologies can help practitioners. "The expanded – and perhaps better – tool uses so far appear to be in searching capabilities, depth and speed, developing rough drafts of materials and speeding up repetitive tasks, among a few other areas." Whittle looks forward to more AI-tool progress over the next 12 months.
Tools must supplement – not replace – human work
For practitioners in the patent field in which technology is king, it is crucial to have a nuanced understanding of both the technologies and the relevant laws, not least to ensure the quality of a patent specification. Yves Hui-Yao Chang of Li & Cai Intellectual Property Office muses that "perhaps AI tools can assist in the preliminary writing of the patent specification". However, he is adamant that AI should not become the backbone of a practitioner's practice. "In the end, the final confirmation must be done by humans."
There are certain things that creative and experienced humans do that AI currently cannot, which is particularly true in private practice, Ilya Kazi of IK-IP concurs. "Ensuring that a client's commercial needs are properly understood and met (even if they go unexpressed) and handling complex cases creatively are, in my view, human skills." Sadly, he laments, such skills are often undervalued or underused.
Chang continues: "AI tools may be quite beneficial for searching prior cases before filing a patent application, which would help us to have a more comprehensive plan when it comes to writing the specification." In this way, it is crucial for practitioners to pay attention to and consider the application of AI tools in drafting patent specifications. Chang argues that they must "combine these with their own rich experience to complete the task".
In his opinion, a combination of both experience and human creativity with AI as a complementary tool is the best way forward to get the best out of the technologies, a sentiment that Kazi wholeheartedly echoes. "With great AI we have freed up bright creative humans to be artisans again and put a smile on other humans' faces! AI will replace the mundane, but empower – not displace – those who put creativity into adding true value."
Further, Zhao believes that AI tools have shown "great power" and the potential to offer significant assistance when it comes to agents improving their own intelligence. The implementation of these technologies gives practitioners the time to focus on high-value work, which will also in turn provide better outcomes for clients. AI tools can "do more manual work", "minimise procedural mistakes" and "reduce human resources in clerk work".
Practitioners need to be mindful of risks
Despite his optimism, Zhao is not blind to the potential pitfalls. "There have been some attempts to draft patent application documents with AI tools, but the results are not as good as were expected," he reports.
While new technologies have the capability to enhance various aspects of private practice, they also introduce risks that require careful management. LEXEL's Radeemada Mungkarndee stresses that "AI stands out due to its rapid advancement, which has surpassed the development of legal frameworks". This results in legal gaps that fall behind the technological curve.
"AI is not always trustworthy and is sometimes suspicious," Zhao warns. "It is still a hot topic as to whether a full AI or an AI-assisted system can be relied upon or integrated into the real world – maybe in the future, but not now."
Although Heidi Lindner of Arochi & Lindner appreciates that the use of certain AI tools is essential in the field of robust search engines, which makes it possible to have a broad and better understanding of the state of the art and better advise clients, she will "keep on resisting" AI tools like ChatGPT when it comes to providing services to clients. She is hesitant about the dangers involved, "especially in terms of confidentiality", and would prefer to avoid until these challenges are fully fleshed out and overcome.
AI in the patent world
Another debate around AI that many in the patent field are observing with bated breath is the question of whether these technologies infringe on intellectual property. For Mungkarndee, the answer is simple. "Unauthorised use of patented products or methods in AI analysis and output generation constitutes infringement," she states. This brings along with it highly complex challenges when it comes to identifying responsible parties, which could arguably be AI developers, operators or resource providers (eg, cloud environments or data for AI training). Mungkarndee's advice for rights holders: "In this intricate landscape, consulting a patent lawyer is crucial for assessing infringement risks and advising on effective risk mitigation strategies."
While generative AI has already had a profound impact in fields such as pharmaceuticals, robotics and automated vehicles, the laws that govern patents are still focused on the human component of original ideas. Munck Wilson Mandala's William Munck holds firm: "AI does not generate original ideas. It takes sophisticated data and uses sophisticated algorithms to create what humans ask it to create." He takes comfort in the fact that "we have control over how AI will impact patent law", and opines that the USPTO is being proactive in addressing how AI should be governed in the inventive process. Munck believes that "the USPTO will analyse the input it is receiving" and he anticipates some changes in the law based on AI and its potential to infringe on patents, but he does not "see a world in which we grant patents to non-human entities".
Critical takeaways
As AI evolves at such a rapid speed, conversations around its implementation continue. It is imperative that those practitioners who choose to implement tools into their practice do so effectively and incrementally so as to ensure that the right balance is struck. AI tools can free practitioners to focus on more high-value work, but it cannot replace core human skills such as creativity and the ability to read other humans – a key characteristic for lawyers in the complex and intricate field of patents.
Published today, IAM Global Leaders 2024 is IAM's annual opportunity to showcase the world's leading patent practitioners who offer their insight into the industry's most pressing topics and is available to read here.