Acting US Attorney General sat on board of Florida company that ran patent filing scam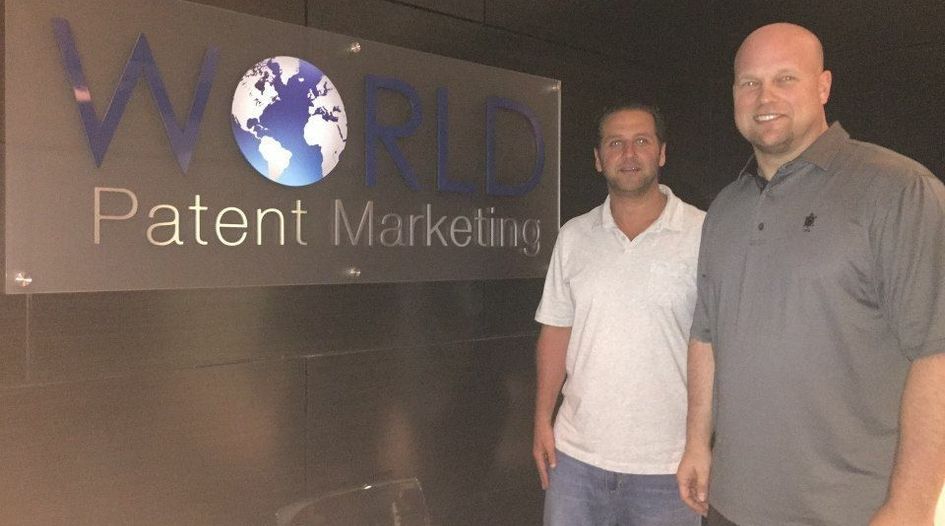 A few years ago, it was not uncommon for me to come across press releases from a company called World Patent Marketing in my daily Google Alerts and RSS feeds. They never seemed like interesting leads for IAM stories, and I never paid them much mind.
Eventually I stopped seeing them. A quick search through the inbox shows the last one came in October 2016 (LICENSING ALERT: World Patent Marketing Makes A Manufacturing Deal With Peak Fitness).
It was not until this spring that I found out why. The Federal Trade Commission (FTC) had accused World Patent Marketing (WPM) and its founder Scott Cooper of operating a scam that had cheated inventors out of millions of dollars. In May, the FTC won a permanent injunction shutting down the business for good, and slapped the company with a $26 million fine.
Invention promotion scams are nothing new – the US Congress enacted legislation aimed at countering them in 1999, and the USPTO warns against them on its website. So again, the WPM story did not seem particularly relevant to IAM readers at the time.
But it is has become impossible to ignore now that Matthew Whitaker, a Department of Justice official who served on WPM's board of advisors, has been named Acting Attorney General by President Trump. Whitaker previously served as chief of staff to Attorney General Jeff Sessions, who resigned on Wednesday.
The scam
Here is how the FTC summed up the case against WPM:
For the last three years, Defendants have operated an invention-promotion scam that has bilked thousands of consumers out of millions of dollars. Defendants promise consumer inventors a patent and a lucrative licensing or manufacturing agreement that will allow consumers to successfully monetize their inventions. […] After Defendants collect thousands of dollars from consumers and string them along for months or years, Defendants fail to provide third-party licensing or manufacturing agreements, and their customers do not make money as a result of Defendants' purported research, patenting, and invention-promotion services.
The complaint outlines several ways in which the firm misled customers:
Featured 'success stories' and testimonials on its website featuring inventors and inventions that did not actually attain commercial success.
Claimed its clients' products were sold in numerous popular "big box" stores, even though no such inventions were ever sold in any brick and mortar stores.
Touted licensing deals between inventors and 'WPM China' which did not exist, as well as agreements involving WPM's manufacturing plant in China, which also did not exist
Falsely told consumers that its review team needed to approve their ideas before they could move forward with the company, when in fact no such review occurred
According to the complaint, an inventor who responded to WPM's television or web ads would invariably be told by a sales representatives that their invention had great commercial potential. After a "review" process, the inventor would be sold a "global invention royalty analysis" for $1,295, which would almost always show that their idea was patent eligible and a good candidate for commercialisation. After that, packages of patent filing and product marketing services would be pitched for between $8,000 and $65,000.
In many cases, the FTC found, no patent ever issued. The applications, it stated, "are of poor quality, and are often not approved by the PTO on first review […] eventually the PTO rejects the patent applications or considers the patent applications to have been abandoned".
Whitaker's role
Whitaker was not the only high profile individual who was paid to be on WPM's board. A sitting United States Congressman, Florida Republican Brian Mast, was also a member; he says he was added to the board without his consent or knowledge.
But documents unearthed during the FTC's investigation suggest that Whitaker, a former US Attorney for Iowa's Southern District, played a more direct role in the WPM business, lending vociferous support for the company in press releases and even sending an intimidating email to at least one customer who complained of being scammed.
On an archived version of WPM's now-defunct website, one of the top promoted testimonials reads: "It was hard to find a company I could trust. Then I saw a press release about how a US Senate candidate just joined their advisory board." Whitaker unsuccessfully vied for the Republican nomination during the 2014 US Senate race in Iowa.
In December 2014, after having spent a year on WPM's advisory board, Whitaker was quoted in a press release saying: "As a former US Attorney, I would only align myself with a first class organization. World Patent Marketing goes beyond making statements about doing business 'ethically' and translates them into action."
But in a 2015 email, Whitaker wrote an email warning a dissatisfied WPM customer of "serious civil and criminal consequences" that could arise from him filing a complaint to the Better Business Bureau:
Ironically, one of Sessions' last public acts as Attorney General was to announce the filing of a civil law suit by the US government "seeking to enjoin the further transfer of ... stolen trade secrets and to enjoin certain defendants from exporting to the United States any products manufactured by" Chinese state-owned firm Fujian Jinhua Integrated Circuit and Taiwan-based foundry United Microelectronics Corporation (UMC). Part of Whitaker's brief from now on will be to oversee that case as it works its way through the courts.
That said, given his acting status, it is hard to say how long Whitaker will be in the DOJ's top job. His role with World Patent Marketing suggests any appointment to a position requiring Senate confirmation could be an uphill battle.