USPTO Director Iancu set to keynote IAM's patent litigation event as 101 legislation debate continues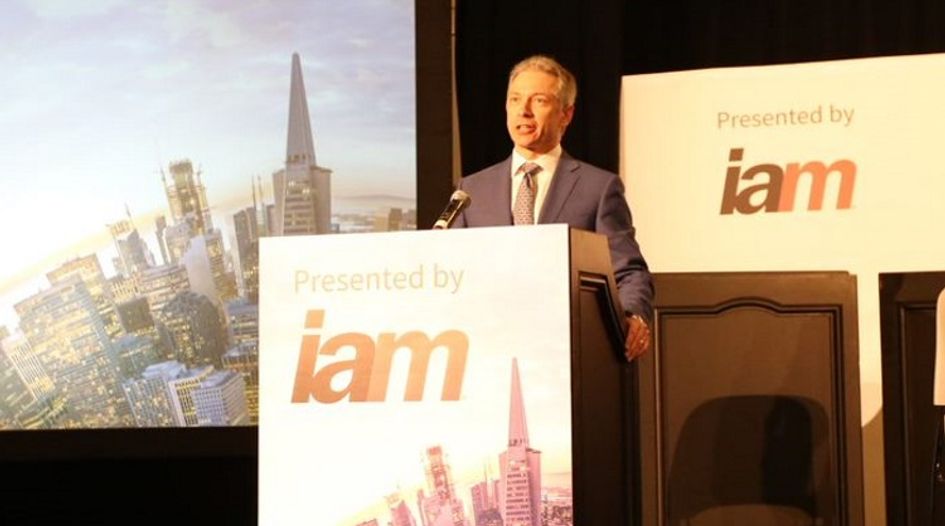 After a successful four years, IAM's Patent Litigation returns to Washington DC on November 5 with USPTO Director Andrei Iancu set to deliver the opening keynote. Iancu will be joined by the PTAB's Deputy Chief Judge Jacqueline Bonilla and both are part of an outstanding speaking faculty drawn from in-house, Capitol Hill and private practice.
With legislation on patent eligible subject matter in the pipeline, ongoing changes at the PTAB to digest and a vibrant global litigation market increasingly coming into play for major IP owners, there will be much to discuss throughout the day.
The final names confirmed to the stellar speaking faculty are:
•          Andrei Iancu, Director, USPTO
•          Jacqueline Bonilla, Deputy Chief Judge, PTAB
•          Tim Bedard, Vice President, Chief Patent Counsel, Visa
•          Eeva Hakoranta, Senior Vice President, Head of IP, Nokia
•          Vaishali Udupa, Vice President, Associate General Counsel for IP Litigation, Hewlett Packard Enterprise
•          Mary Morry, Counsel, IP Litigation, Merck & Co Inc
•          Peter Waibel, Head, Patent Litigation, Novartis Pharma
•          Maxine Graham, Vice President, Senior Counsel, American Express
•          Laura Sheridan, Senior Patent Counsel, Google
•          Charles Hawkins, Assistant General Counsel, IP & Litigation, Volkswagen Group of America
•          Joseph McNamara, Senior Associate General Counsel, IP, Nasdaq
Delegate places at the event cost $795 but - until September 23 - a saving of $100 is available when using the following code: IAM100.
If you work at an IP-owning operating company, you could attend Patent Litigation 2019 for free! Simply email Joe Canty at [email protected] to find out whether you are eligible.
To register for Patent Litigation 2019, click here.